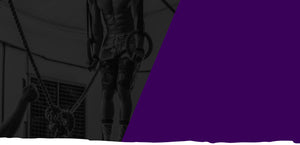 DON'T WASTE
YOUR WORKOUT
Make it count. Add Cowbell® to your daily regimen. With 5,000 mg BCAAs and 1,000 mg BetaTOR HMB, Cowbell provides comprehensive muscle building, muscle repair, and overall recovery in one simple can.
MORE BCAAS
MORE HMB
MORE RECOVERY
MORE VITAMINS
MORE MINERALS
MORE RECOVERY
MORE OF WHAT YOU NEED
NOTHING ARTIFICIAL. CLEAN AF.
5,000 mg BCAAs
Helps increase muscle growth and prevent muscle breakdown while decreasing soreness and reducing workout fatigue.

1,000 MG HMB
Studies show that BetatTOR HMB increases strength and power, improves body composition, and aids in recovery from training.

Omega-3 DHA
Omega-3 fatty acids are tied to numerous benefits for heart health. Reduces inflammation and supports muscle recovery.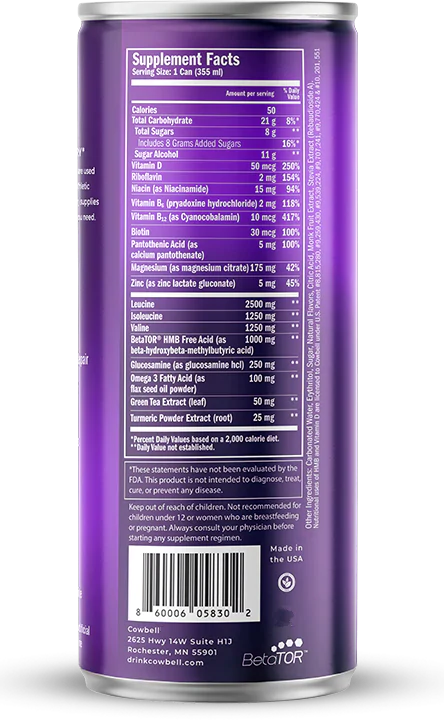 Turmeric + Glucosamine
Support joint health and workout inflammation. May protect joint tissue by preventing breakdown of cartilage.
Vitamins + Minerals
Vitamin B-complex. Vitamin D3. Magnesium and Zinc. Assists energy levels, brain and respiratory function. bone health, nerve and muscle functions.

50 mg Natural Caffeine
Green Tea extract provides natural energy. If consumed in low to moderate dosages, it may enhance performance.
VIEW SUPPLEMENT FACTS
No Nonsense. No Junk.

Low Calorie

Nothing
Artificial

GMO-Free

Gluten-Free

Clean AF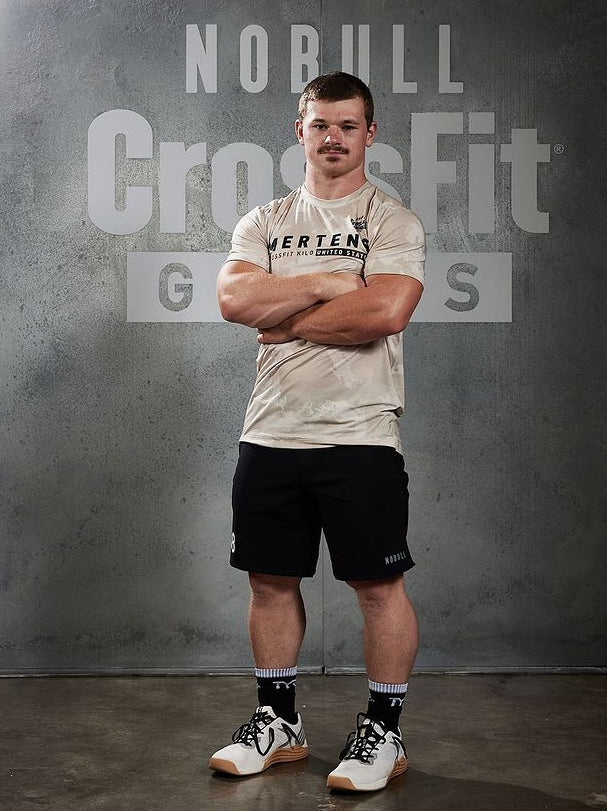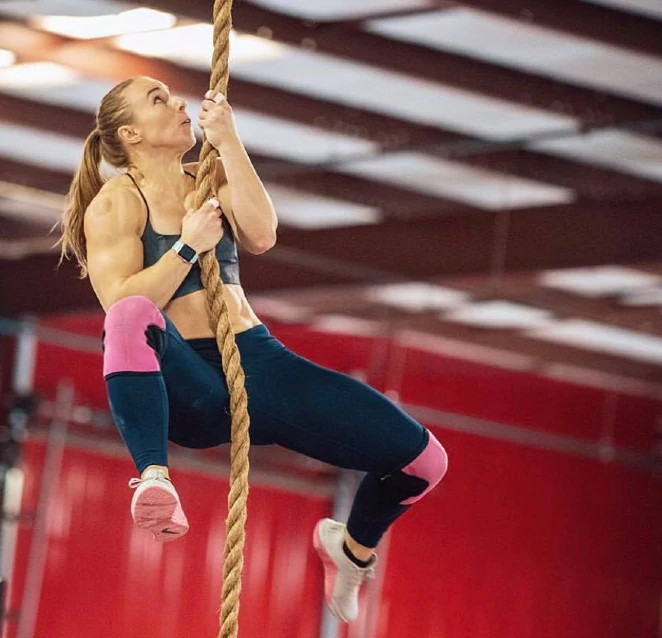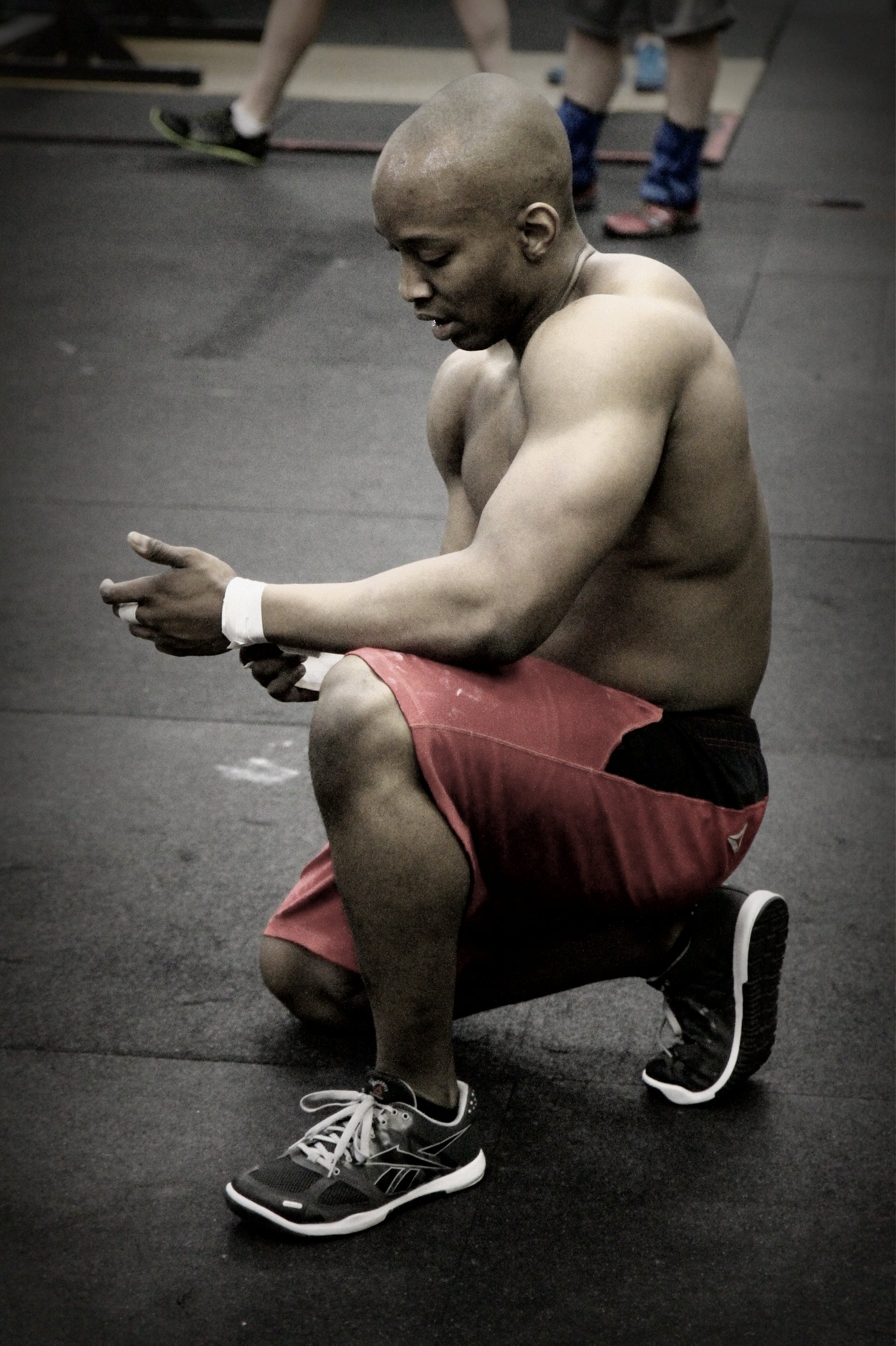 COWBELL ATHLETES
"Cowbell isn't just a tasty drink with some vitamins thrown in. All the ingredients have a purpose and make it a real performance & recovery drink. No proprietary formulas. Everything is right on the label."
Colten Mertens
CrossFit® Competitor
COWBELL ATHLETES
"Cowbell tastes great! Not only that, but I didn't feel like I was drinking some chemically filled energy drink. I actually knew the exact ingredients and the amounts that was in each can."
Nicole Mghenyi
CrossFit® Competitor
COWBELL ATHLETES
"Taste great and full of what I need to perform at my best."
Jeremy Mghenyi
CrossFit® Coach & Competitor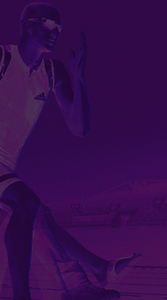 04/22/22
Great Drink!
I feel great after drinking Cowbell for a couple of weeks now. Also tastes good so it is an easy habit to continue.
Jen G.
04/23/22
Better than the others
Best recovery drink I have ever had.
Emily B.
04/24/22
Finally a drink worth the money
I no longer feel like I am wasting money on my recovery drink.
Jess S.
04/20/22
Tastes Great!
I love the taste and whats in it.
Rebecca M.